6. MediSILVER CLEAR Ionic "Colloidal" Silver – Glass Gallon
$149.00
MediSILVER® CLEAR has been a trusted brand of ionic "colloidal" Silver across the globe for close to a decade now. It is made and bottled using FDA Good Manufacturing Practices (GMPs) by Nutraneering™ in their FDA registered facility in Irvine, California on Technology Drive – right next to some of the greatest biotech companies in the world. Production, FDA documentation and Quality Control are overseen by a Biochemist and former Research Scientist at NASA's Water and Food Analytical Lab (W.A.F.A.L.) in building 37 (the Life Sciences Building) at the LBJ Space Center – Houston. Like all other clear colloidal Silver products, MediSILVER® CLEAR is not truly colloidal Silver, but is an ionic Silver solution where the Silver ions are dissolved in the water rather than colloidally dispersed. The Silver ions in MediSILVER® CLEAR are made from 99.99+% pure Silver – which is much purer than Sterling Silver (92.50% pure Silver). Purity is critical as the impurities in Silver (the 7.50 %) can include Lead, Arsenic, Cyanide, Hexavalent Chromium, and Mercury. MediSILVER® CLEAR consists of pure Silver ions that are dissolved in pure pharmaceutical grade water; no chloride ions are present. MediSILVER® CLEAR is a slightly bitter-metallic, odorless, clear liquid. The ions in MediSILVER® CLEAR are, by definition, only one (1) Silver atom in size and are 100% bio-available. Unlike true colloidal mineral supplements, MediSILVER® CLEAR is supposed to be clear (like pure water) and can be allowed to freeze. MediSILVER® CLEAR is perfectly safe to consume as a dietary mineral supplement. Take MediSILVER® CLEAR as directed; taking more is not likely to yield any additional benefit. Nutraneering™ does not spend much money advertising MediSILVER® CLEAR – we do not have to. This huge savings is passed along to the consumer in the form of a lower price. You can find more expensive, more heavily advertised premium traditional true colloidal Silvers, but we are confident that you will not find one better – at any price. You here purchasing 1 US gallon of MediSILVER® CLEAR in a clear glass jug that is triple sealed for your protection.
Compare
Description
Size Guide
Additional information
Description
1 Gallon of MediSILVER CLEAR Ionic "colloidal" Silver; Doctor Trusted certified
99.99+% pure ionic Silver in pure pharmaceutical grade water
20 ppm concentration contains the world's smallest bio-available Silver particles
Average particle less than 0.3 nanometers (nm) for maximum bio-availability
Contains ONLY Silver and water – no color or potentially dangerous proteins have been added
Made with the highest purity ingredients to ensure safety and long shelf life
Heavy duty FDA compliant glass one (1) U.S. Gallon jug
Made to exacting specifications and bottled by an FDA registered facility.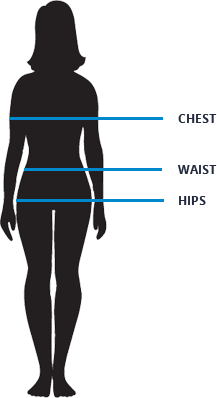 | size | chest(in.) | waist(in.) | hips(in.) |
| --- | --- | --- | --- |
| XS | 34-36 | 27-29 | 34.5-36.5 |
| S | 36-38 | 29-31 | 36.5-38.5 |
| M | 38-40 | 31-33 | 38.5-40.5 |
| L | 40-42 | 33-36 | 40.5-43.5 |
| XL | 42-45 | 36-40 | 43.5-47.5 |
| XXL | 45-48 | 40-44 | 47.5-51.5 |
Additional information
| | |
| --- | --- |
| Weight | 9 lbs |
| Dimensions | 16 × 16 × 32 cm |